At 3am, I woke up to rain. Crap, my rock setup wasn't built for this. I almost packed up and hiked, but I decided to just Chuck my tarp over me and hope for the best. If I started getting wet from condensation inside the tarp, I'd just hike.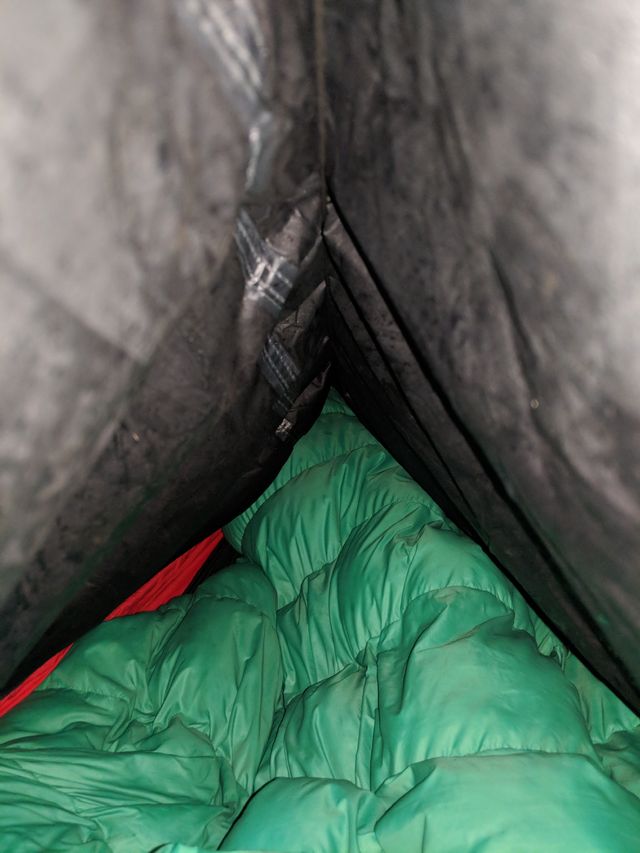 It worked okay, though I had to put my rain jacket around the feet of my quilt to keep it from getting soaked (wet down is not happy down).
Anyway, I kept on sleeping and got up a few hours later, packed up, started hiking, and saw this: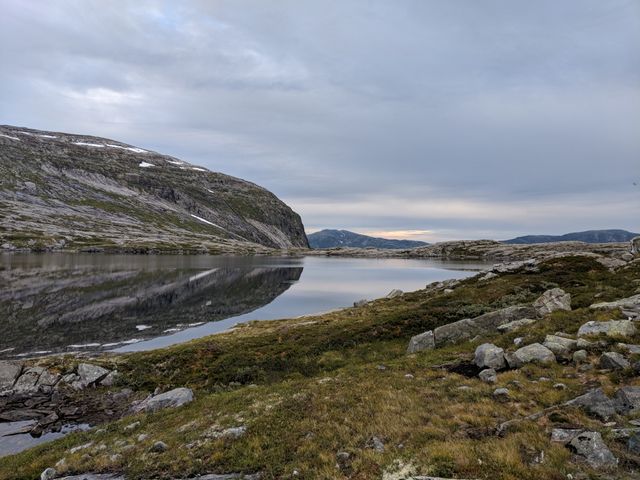 After that, the trail ended. I knew this would happen, but still, it was not fun. But I knew there was another trail network about 10 miles away that I would link up with and follow into Hardangervidda, so a-bushwhacking I went.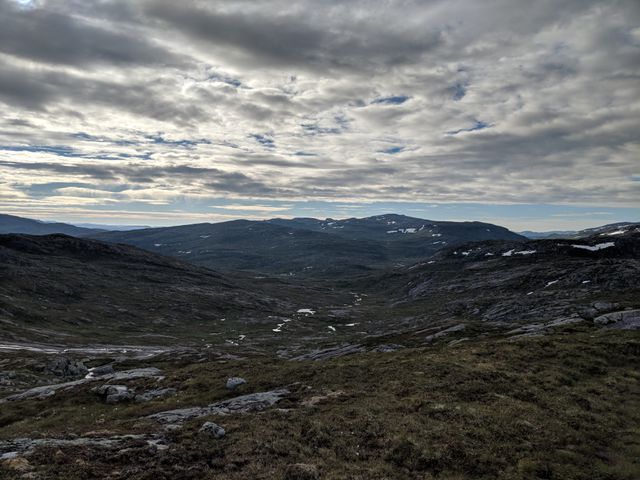 Along the way, I came across these mysterious houses. How did they get here? Who maintains them? Who visits them? There's no discernable way in, other than a miserable hike. I have to imagine they were helicoptered in, but they can't do that for regular visits, can they?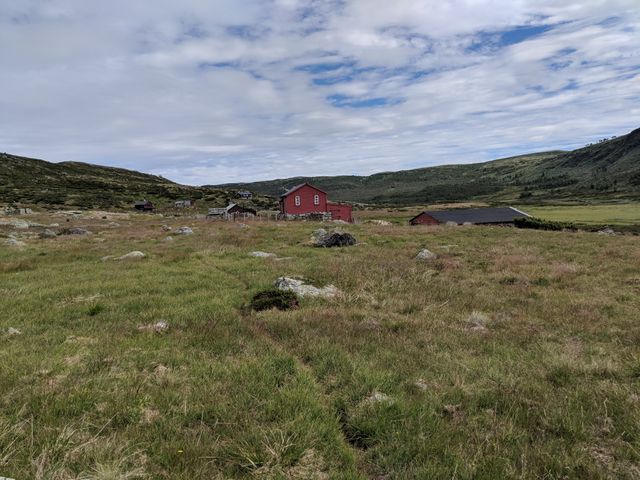 Either way, I'm pretty envious.
I kept hiking along, getting increasingly frustrated. The going was slow, the hiking was hard, and I kept getting cliffed-out or running into waterfalls or big rivers, and I'd have to backtrack to go around or over or under.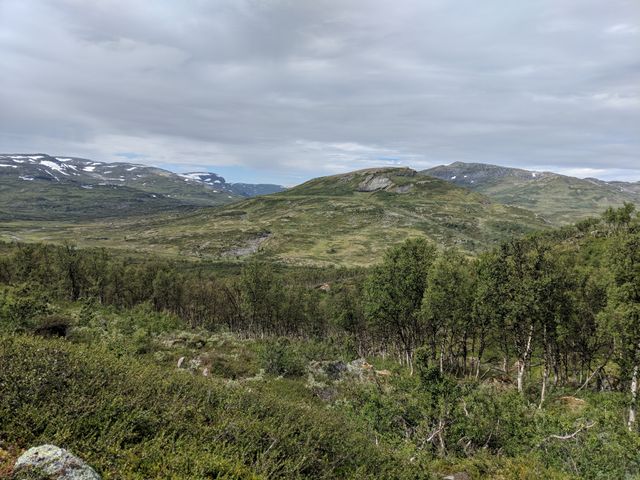 I had been hoping for more sun today so that I could spread out my gear and dry everything thoroughly, but nature wasn't going to cooperate.
So hiking along I went, with only sheep for company.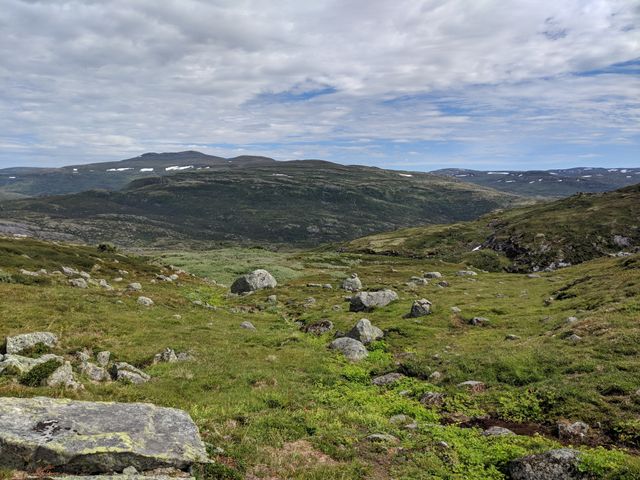 Eventually, I reached Eidfjord, which was even more stunning.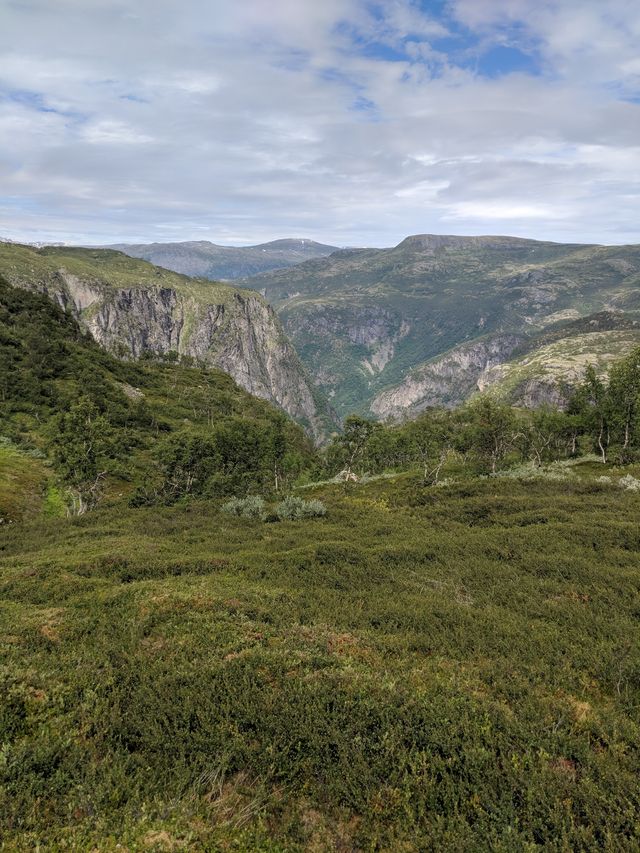 Here was a decision point that I had been thinking about all day. Do I:
Turn right and head into the Hardangervidda nasjonalpark; or
Turn left, and go into Eidfjord?
I had been thinking about it for hours and hours while hiking, and decided: I'm going back. This just isn't the hiking I wanted to do -- this is bushwhacking.
There's something to be said for The Price of Admission, but then there's needless difficulty. Considering I didn't even have a ground sleeping setup, I'm looking at two or three miserable nights.
Anyway, I went left.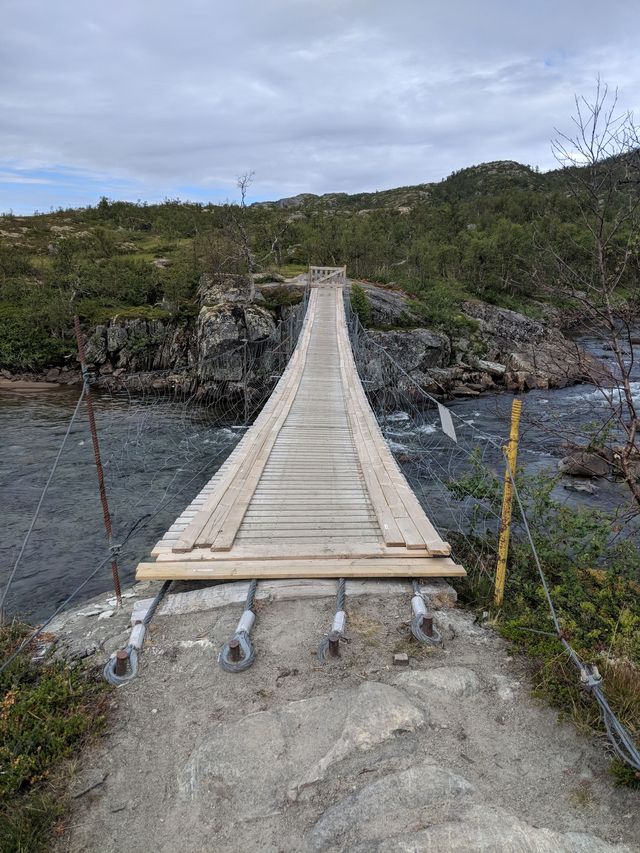 I hitched a ride into town with some day hikers, and from there got a bus back to Voss.
The next train didn't leave until midnight, so I had like five hours to kill. I did some laundry and washing up in the lake, and just generally thought some thoughts.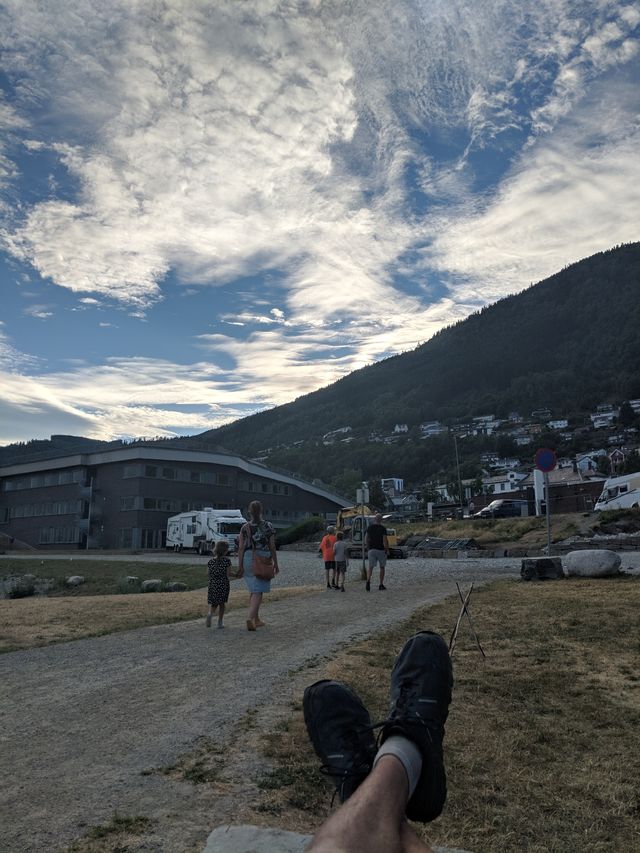 I'll be very excited to go back and do Hardangervidda nasjonalpark properly some day, especially with these reclaimed vacation days.