Well, my tent blew over last night. I mean it's okay because it didn't rain or anything, but around 5am the wind picked up and decided that I didn't need my tent anymore. All in all, I was okay with it because it also blew away the mosquitos that were trying to snack. I slept most of the night with a towel over my face to try and keep them at bay. I have a mosquito net, but it's useless without a hat. I'll try and pick one of these up tomorrow morning when I'm in Kongsberg (since I'll need one when I'm crossing the treeless plateau anyway).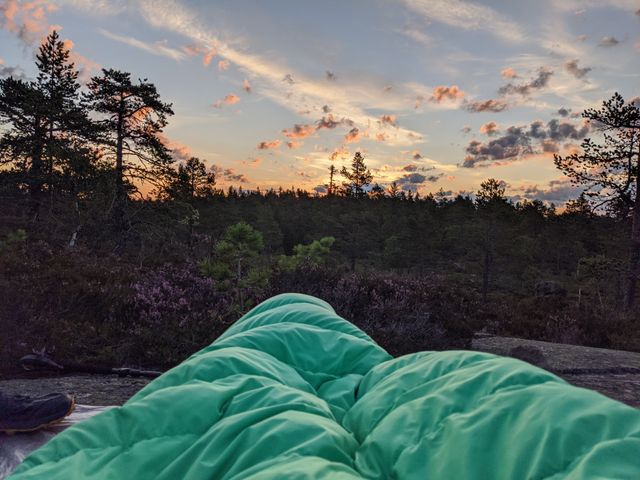 And with that wake-up call, it was time to get going again. Not only did I have a scenic sunrise to wake up to, one of the first orders of business was to cross an interesting (to me) dam. It was a recreational dam, rather than a power-generating dam. This meant that it was low and more like a bridge than anything.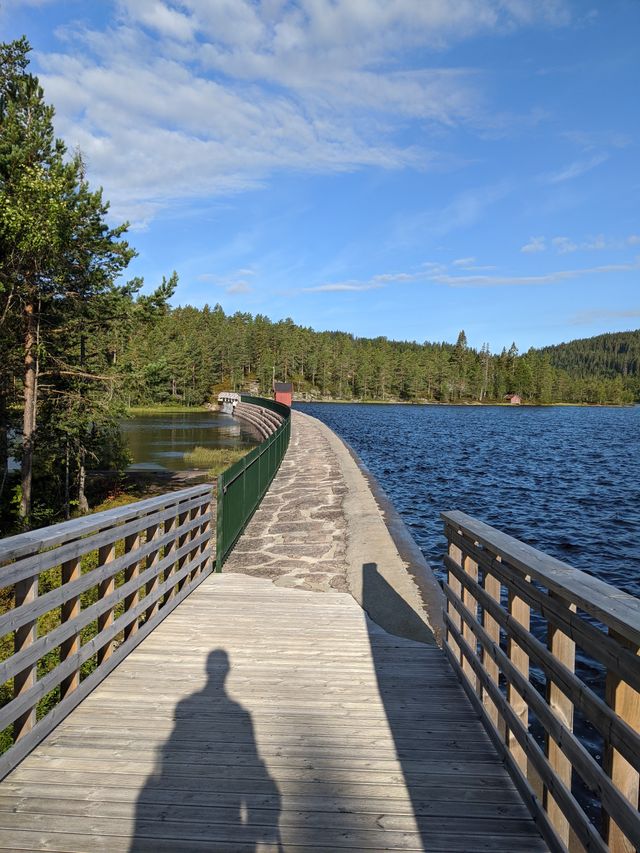 After that, I had a spell where I walked in the woods, and then on some roads, and then on some dirt roads and then in the woods, and so on. The vistas were incredible, though -- that's one great thing about walking through farmland!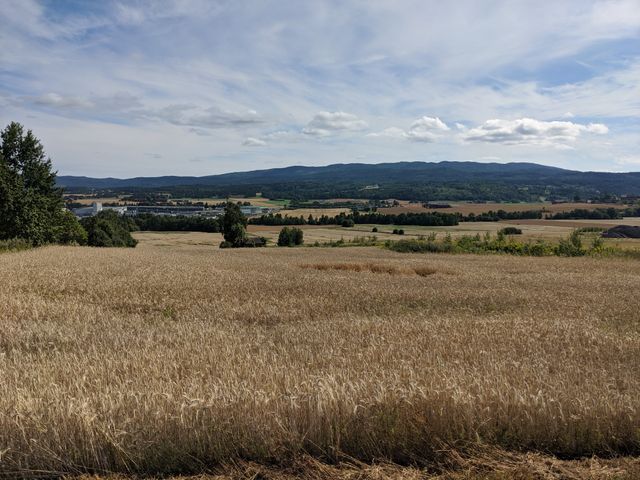 Around lunchtime, I passed through the little village of Hokksund. There is a gas station here and some local farmers had set up a tent and were selling fresh produce. I couldn't resist, and picked up some strawberries to help me pass the time while I road-walked through this little slice of civilization.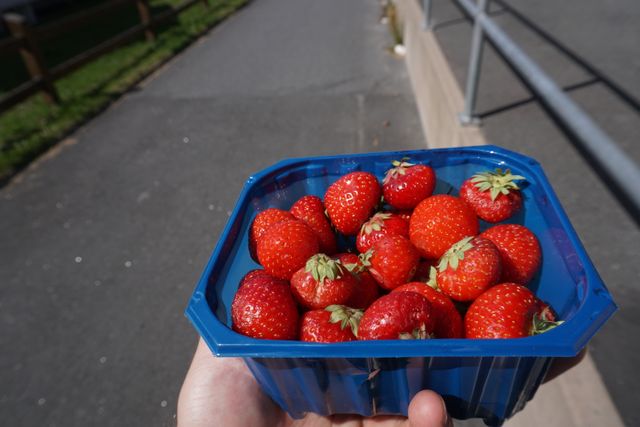 After that, it was back into the road/dirt-road/woods rotation, climbing on towards Kongsberg. Kongsberg is the last city I'll be going through on my hike and where I'll need to do a large resupply before I head out across Hardangervidda. As I approached Kongsberg, I was noticing that it was only around 4pm. I realized that if I pushed just a little bit more, I could alter my plan: instead of camping just outside of Kongsberg, I could go into town and get a hotel for the night.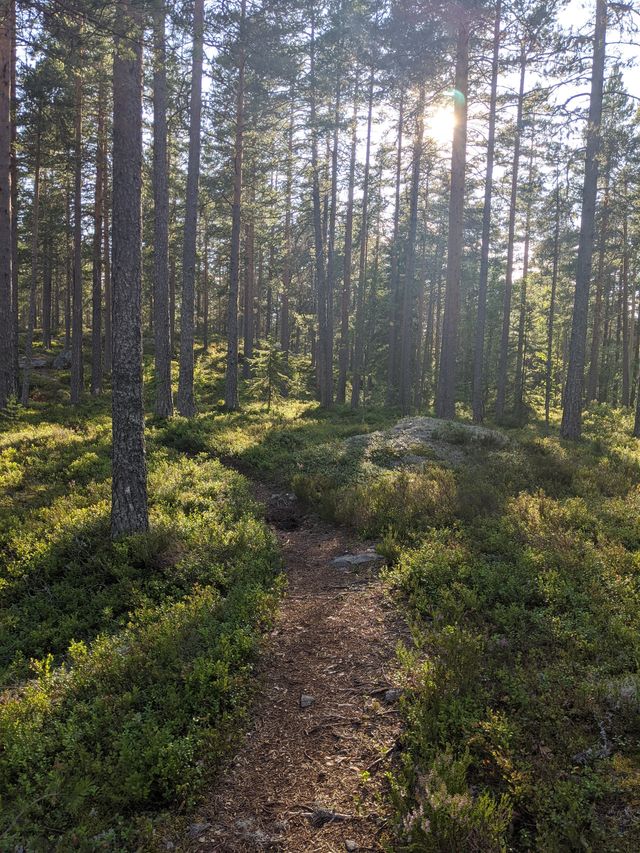 I think it could do me some good to recharge mentally, physically, and electrically before I push on for a 7-day stretch. (Additionally, I was running the numbers and .. it's going to be tight if I try to keep my phone charged without leaving Kongsberg with everything on full. Even still, it'll be tight ...)
So that's what I did. I wound up strolling into the hotel around 7:15pm and taking a much-appreciated shower. I'm also very excited for breakfast tomorrow ...