Well, we finally did it: two PCT passes in one day!
First, we had to actually get back to the PCT, which meant hitting the trail at 3:00am in order to finish the JMT section so that we could rejoin the PCT.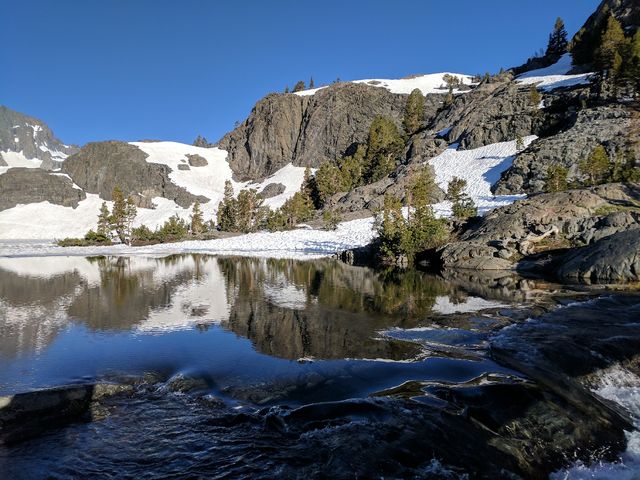 With that out of the way, we did our first (tiny) pass: Island Pass. The guide notes that many people cross this pass without noticing that they actually crossed a pass, which kind of blows my mind. Not because this is impossible (I can totally see it -- it's not a very noteworthy crossing) but because this year, you're glued to your map/GPS/compass and always know exactly where you are. Without a trail to follow, you have to be hyper vigilant of your position and what's upcoming.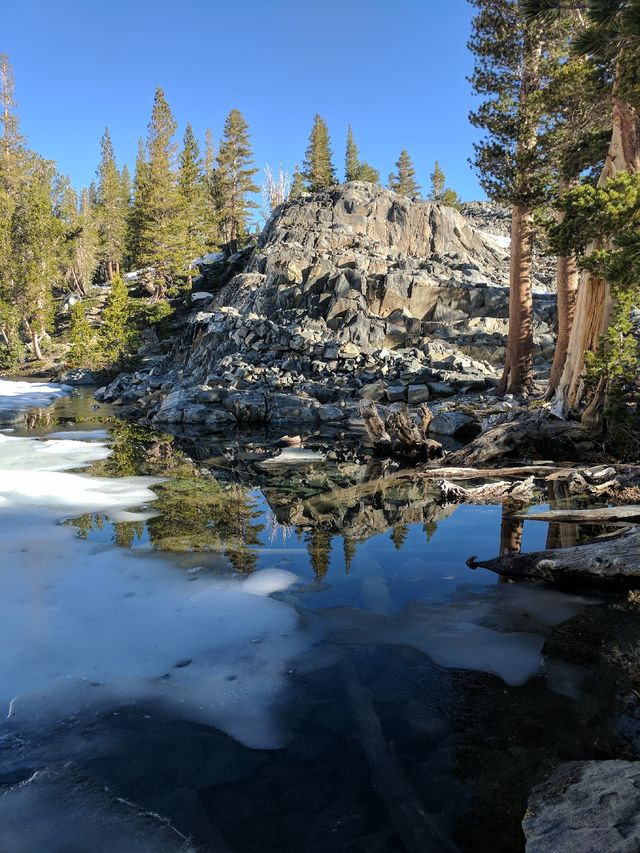 After that, was the big one: Donahue Pass. This pass is important because not only is it substantial and pretty, but it also takes us into our third National Park: Yosemite!
After slogging through miles and miles and miles of slush, we finally were on the top of the pass with a breathtaking look down Yosemite Valley.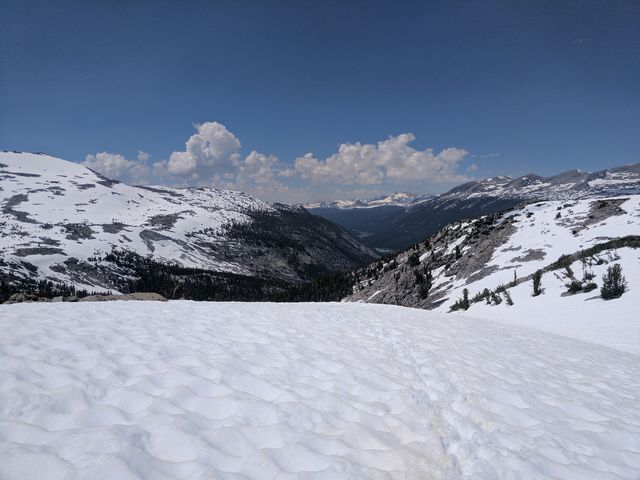 Next, we needed to hike the 13 miles into our next (yet closed...) resupply at Tuolumne Meadows.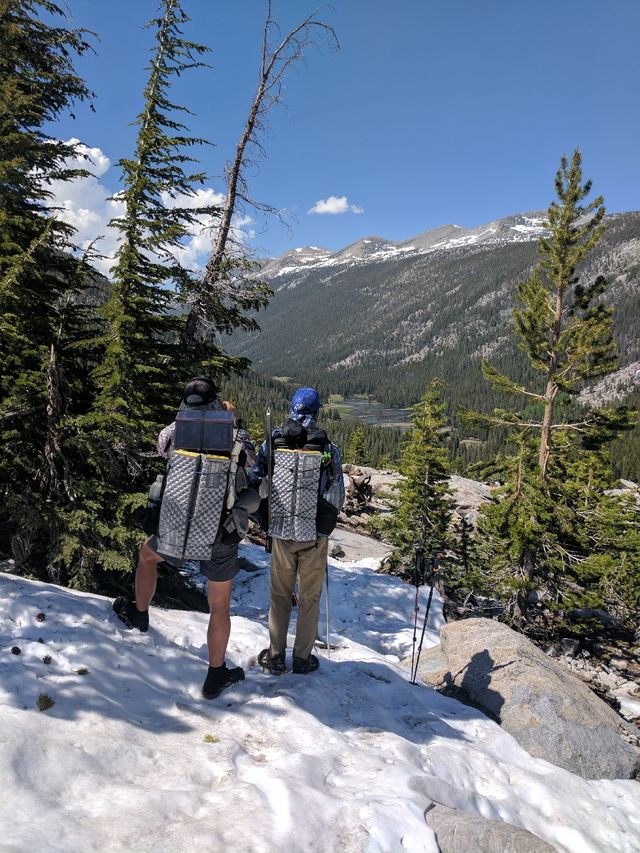 Once I made it to the valley floor, it was only 8 more miles of beautifully boring hiking.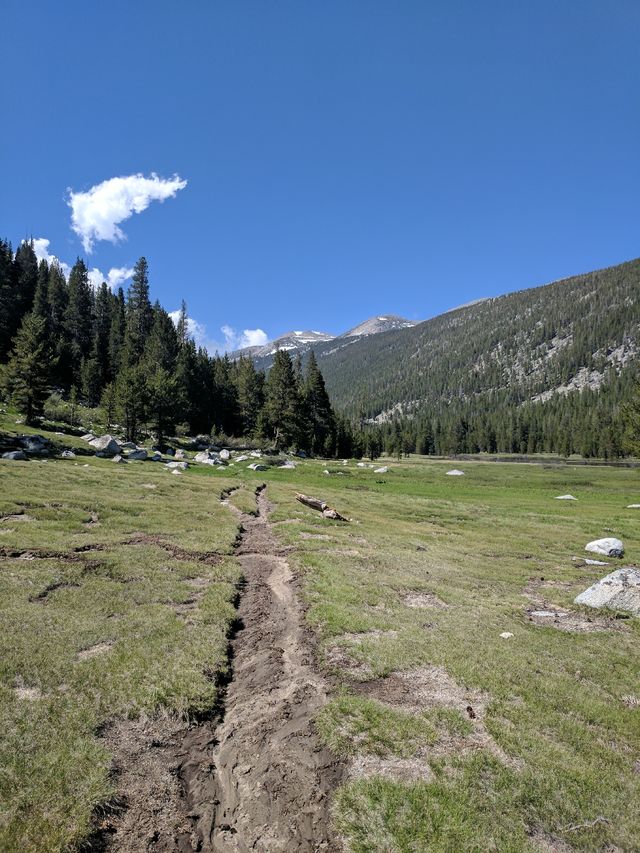 Once we got to Tuolumne Meadows, it was pretty obvious why everything is still closed: the winter hit them hard. Oh well, we'll solve that problem another day. Like, say, tomorrow.
With a 22-mile hike down some 4,000 feet of vertical.
For no reason.