Today was a nice and leisurely start -- I didn't even set an alarm! I only had 7.4 miles to go before I reached Sierra City. Here is where I would resupply (top off, really -- I left Tahoe with too much food), get lunch, and then hit the trail again. I had no intention of lingering or spending the night.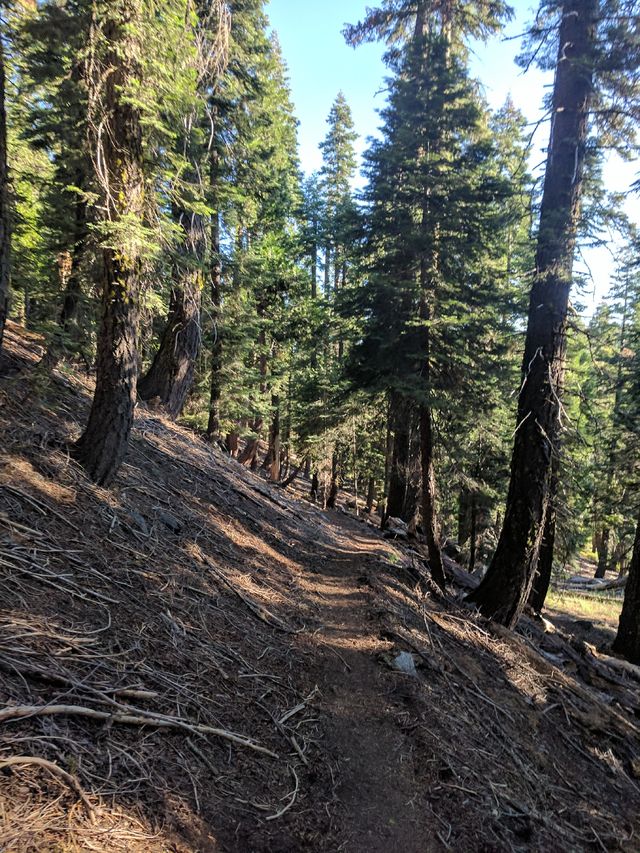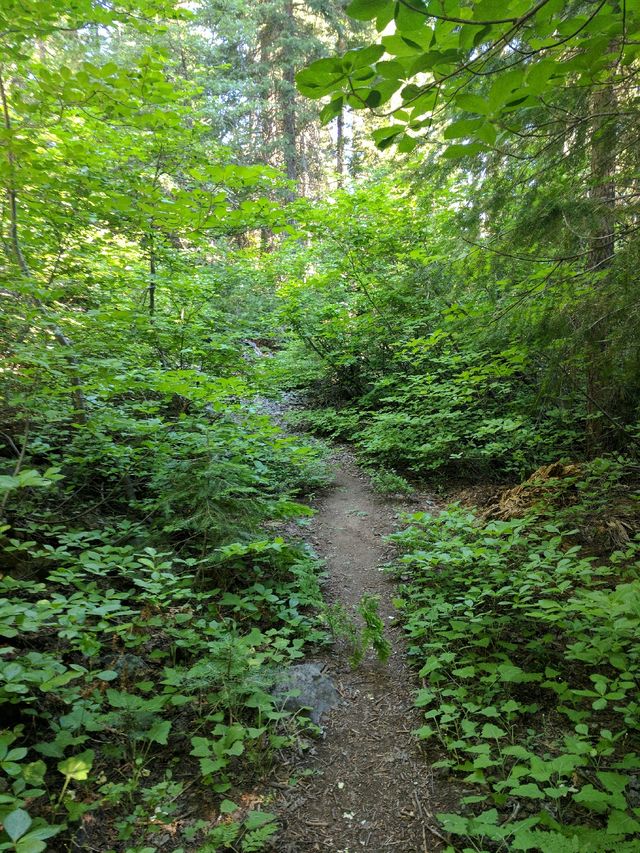 I had heard about their famous "Gutbuster", a fully-loaded massive 1-pound cheeseburger, and I had to put it to the test. After ordering one (and waiting an eternity for it to cook), it arrived and looked like a softball covered in various veggies, barely contained in a bun.
Honestly, I ate it in like three minutes flat, and I'm not proud of that. In fact, by the time I thought "I should get a picture", it was almost gone. Sorry, everyone.
I did go back for a milkshake, an ice cream sandwich, a liter of ginger ale, and a package of Oreos, and that is something I'm mildly proud of and disgusted by. Such is PCT life, I guess.
I then just lingered around with other hikers until around 4:00pm since it was hot and I had 3,700 feet of vertical to climb. Then I got a hitch and, well, started working on that.
And passed something cool after climbing for a couple miles.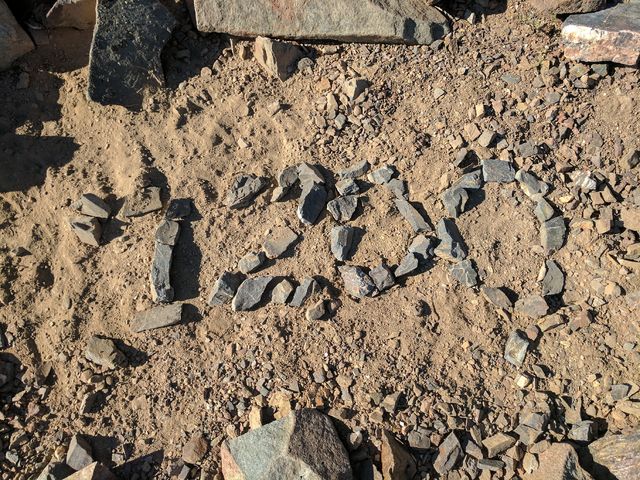 Unfortunately, the trail was really annoying -- it was entirely loose rock. Sharp, big, small, loose, crappy rock that slowed me down. Oh well, I got up it all the same with minimal cursing.