Okay, 28.80 adventure-filled miles until Big Lake Youth Camp -- let's see what's in store!
For starters, a big waterfall in an area just covered with obsidian.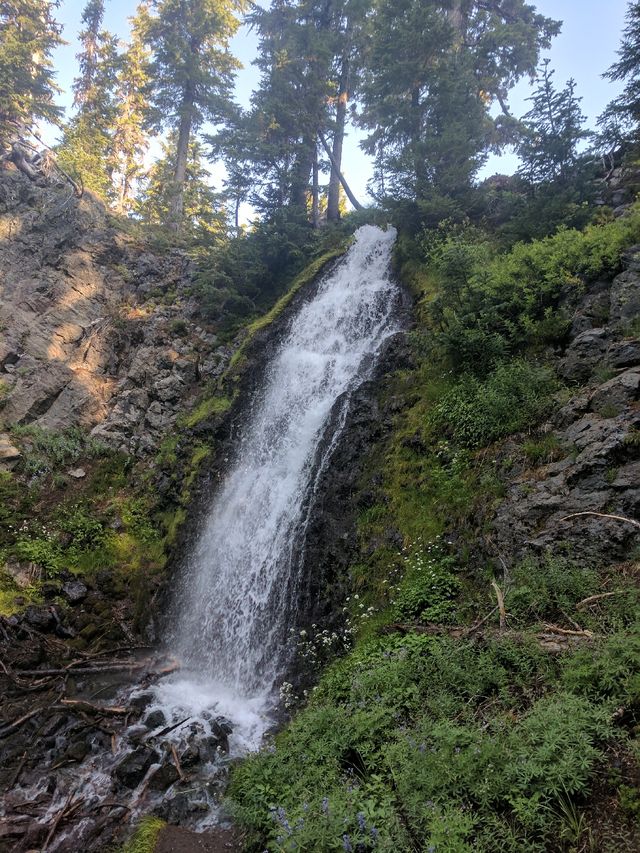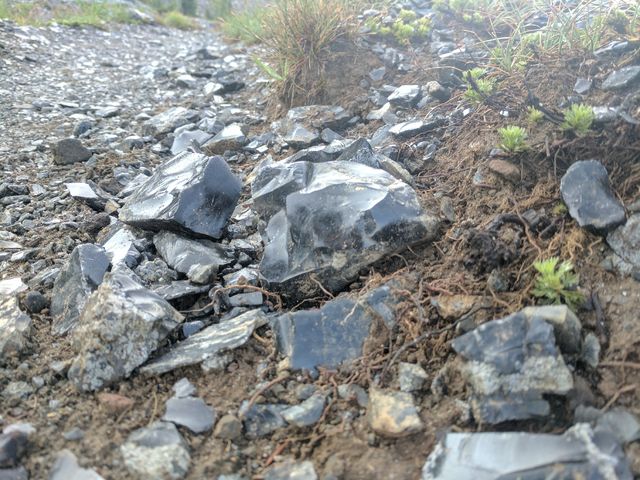 And then big lava rock valleys: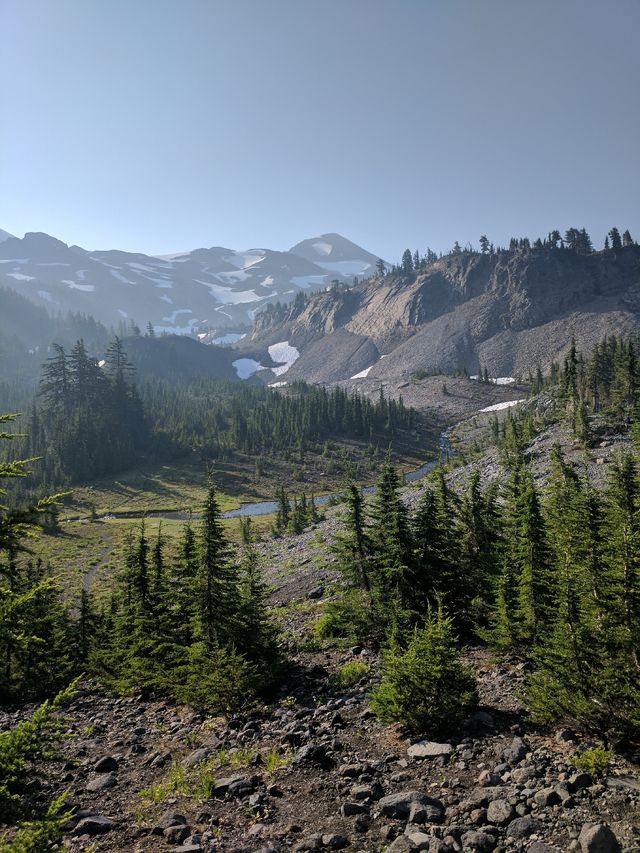 And then I hiked to Mordor. Seriously, miles and miles and miles of lava rocks and sun and heat and no water.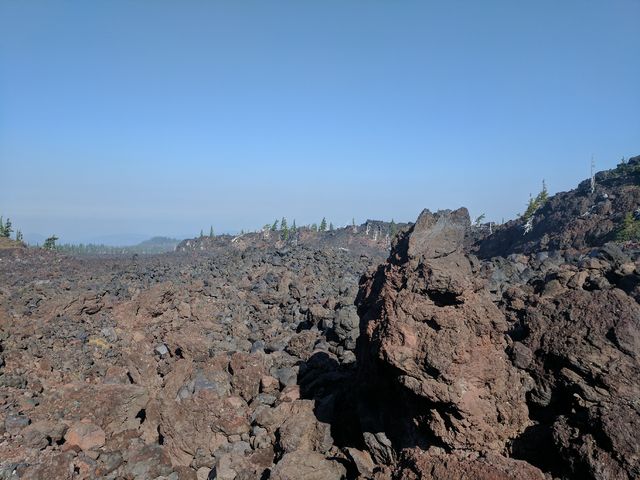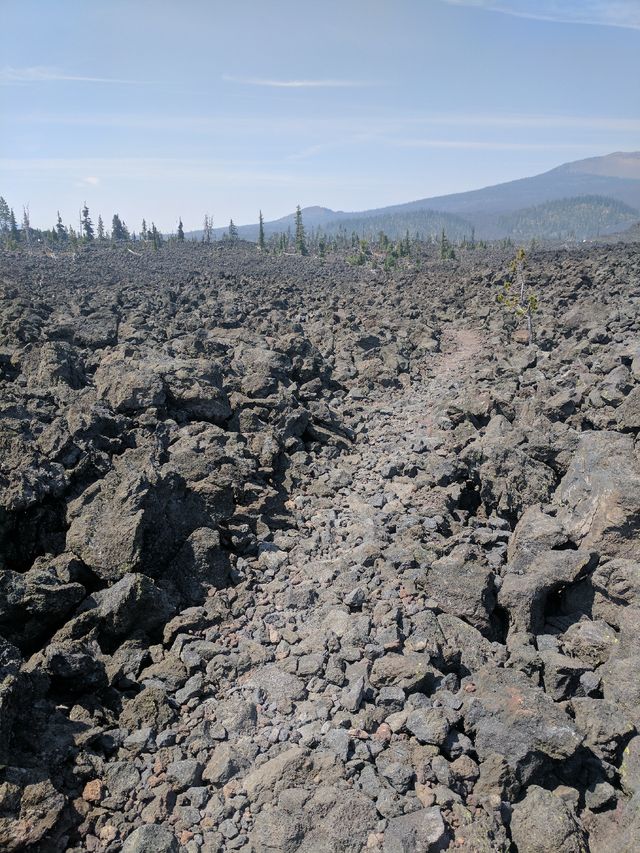 I've never wished more than now that I'd purchased new shoes back in Ashland. Or when I went back to Medford. My poor feet!
And then I got the most bizarre trail magic yet from some day hikers up from Sisters to escape the heat: fried chicken. They were going to have a picnic and he just handed me a hunk of fried chicken. Incredible.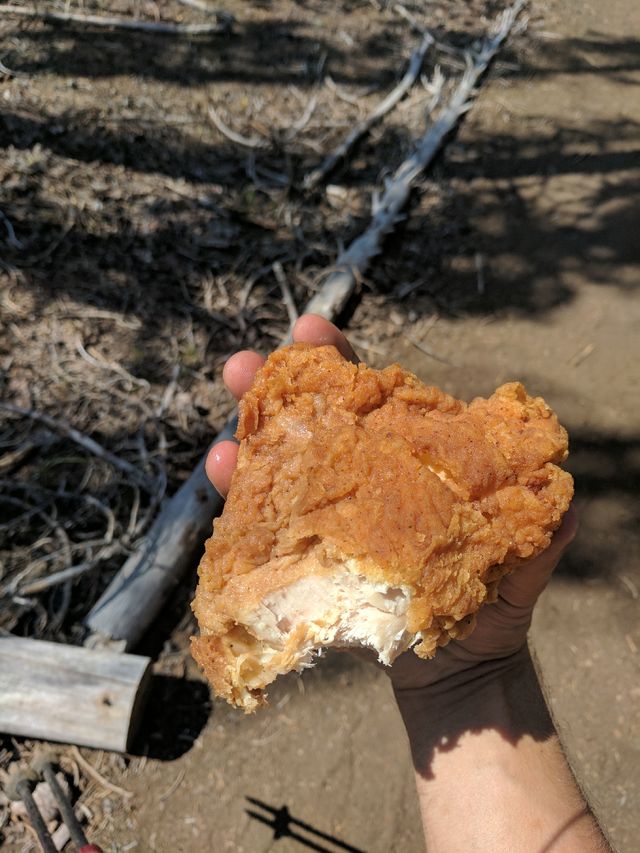 Then I approached another Sister, which had a wildfire burning at the base of it -- maybe a half mile from the trail. It has started during last night's lightning storm. (I would find out a few hours later that they closed the trail that afternoon. Bummer for everyone behind me!)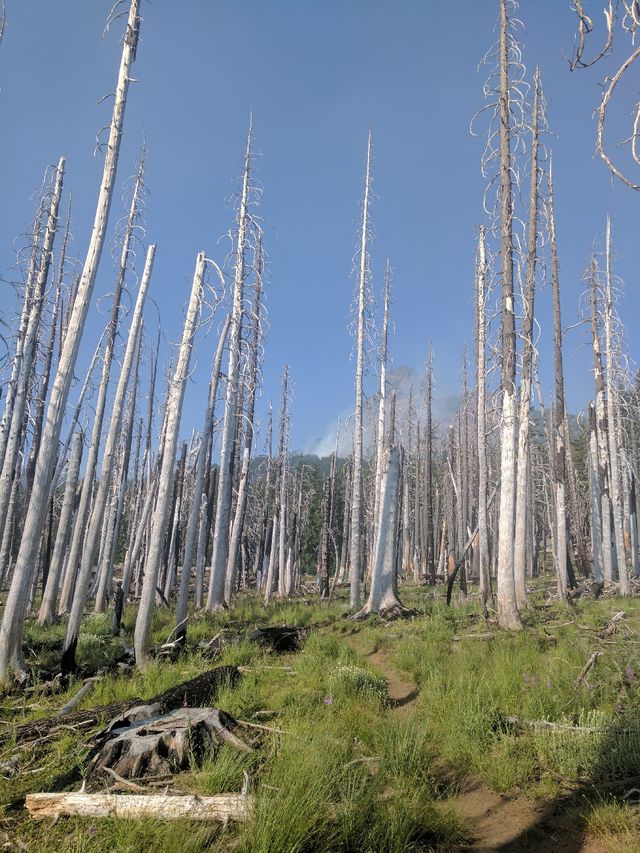 Eventually I reached Big Lake Youth Camp, where they're totally amazing -- you can send packages there, take showers (towels provided), eat three meals a day, they'll do your laundry for you, camp, charge your electronics, get water, ... all for free. Such generosity! All they ask is that you don't drink, do drugs, or swear. Can do!