One goal today: get to Ashland.
But first, a sunrise needs to be admired.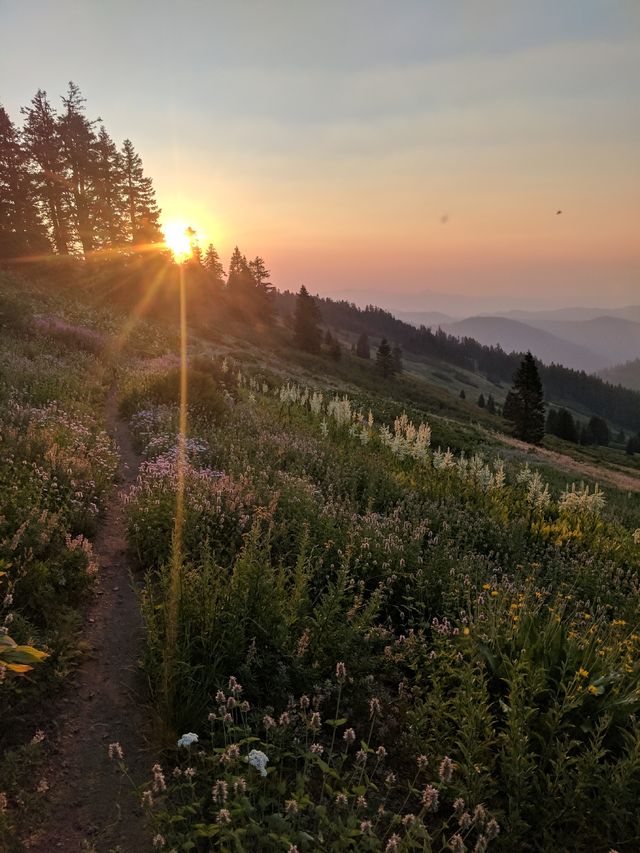 Okay, with that out of the way, it's nonstop to town!
Except for this great trail magic at the top of the climb, with soda. And chairs! What a treat.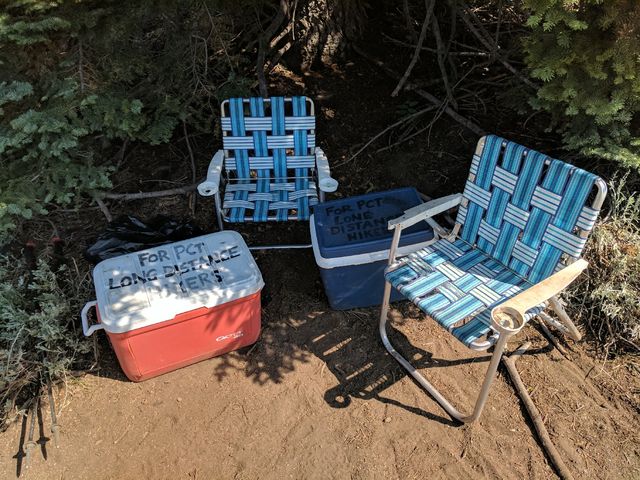 Okay, for real now -- no more stops. Okay maybe a quick picture of this just because.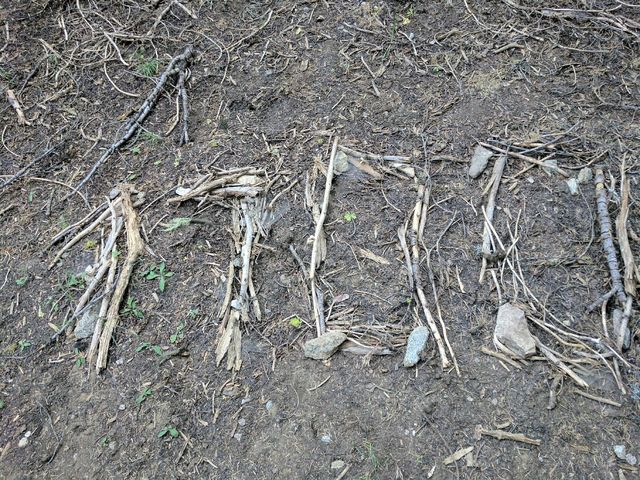 Enough delays, let's get to town. Once I finally reached the highway, I got exceptionally lucky with a wonderful lady who appeared over the hill exactly as I stuck out my thumb. Perfect! This couldn't go any smoother.
She popped the trunk and I put my pack in, and then walked around to the passenger seat to get in and she held out a bottle of ginger beer. What world am I living in? I don't understand what's happening.
Anyway, this saint took me to my hotel, where I'd splurged and booked a room all to myself, which let me examine my feet. Ew.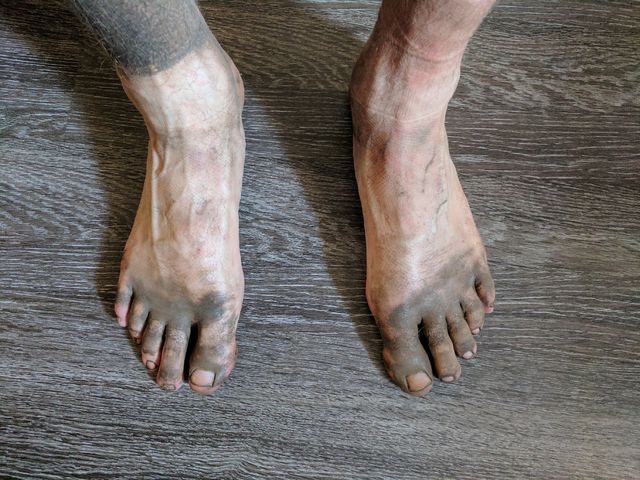 After showering, I popped over to Goodwill, bought a clean shirt (I only have one shirt), and went next door for sushi -- yum. And bibimbabap! And gyoza! And then a quart of ice cream to take back to the hotel and eat while I watch TV.
I'll miss this.