So that cloud that we camped in that sent us to bed with a drizzle? Yeah it kept up all night. And all morning. And on into the afternoon.
I'm trying to remain positive but it's really annoying to be on Europe's most-views-per-mile trail and have a visibility of like 10 meters. Oh well, I guess I'll just have to do it again!
So anyway, yeah, very few pictures from today.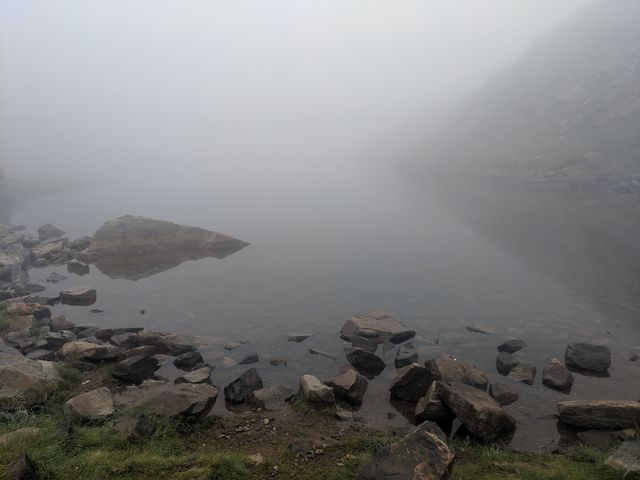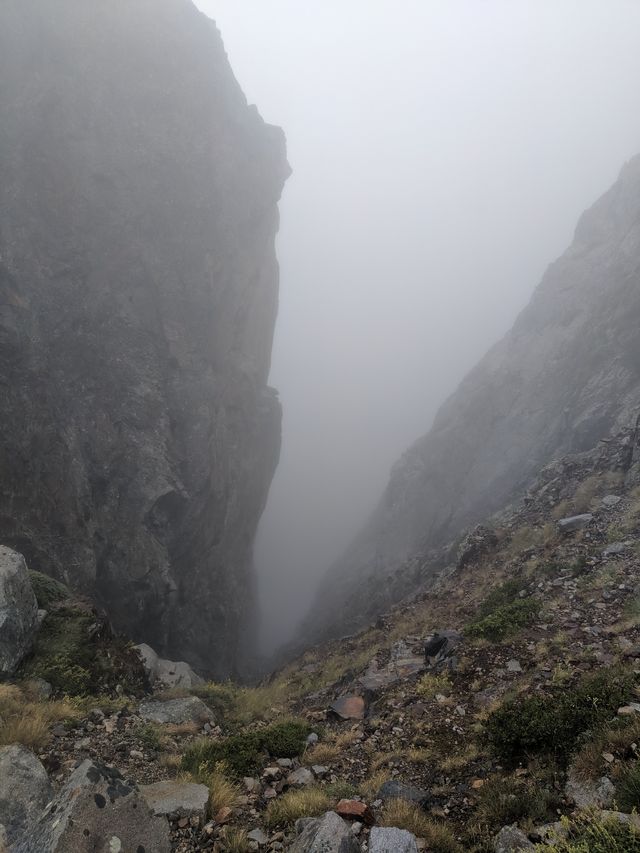 At one point we reached the Passage d'Orteig, which is a dramatic traverse across a cliff face. Below is the only picture I took :-(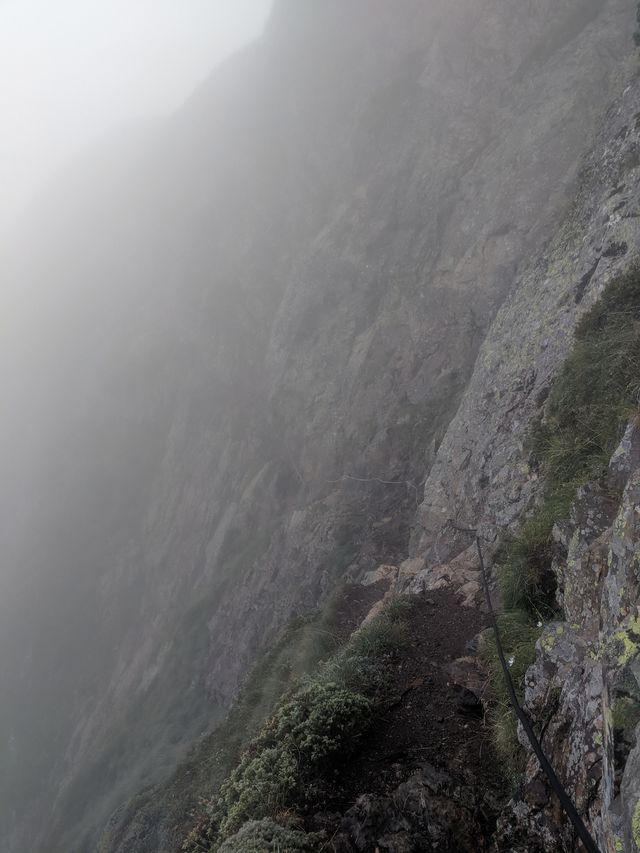 Doing it with wet shoes on wet rocks was a little nerve-wracking, but it was still a fun experience.
After that, we punched through the clouds (above? below? I can never tell what's going on) and got a quick glimpse of the valley we were skirting.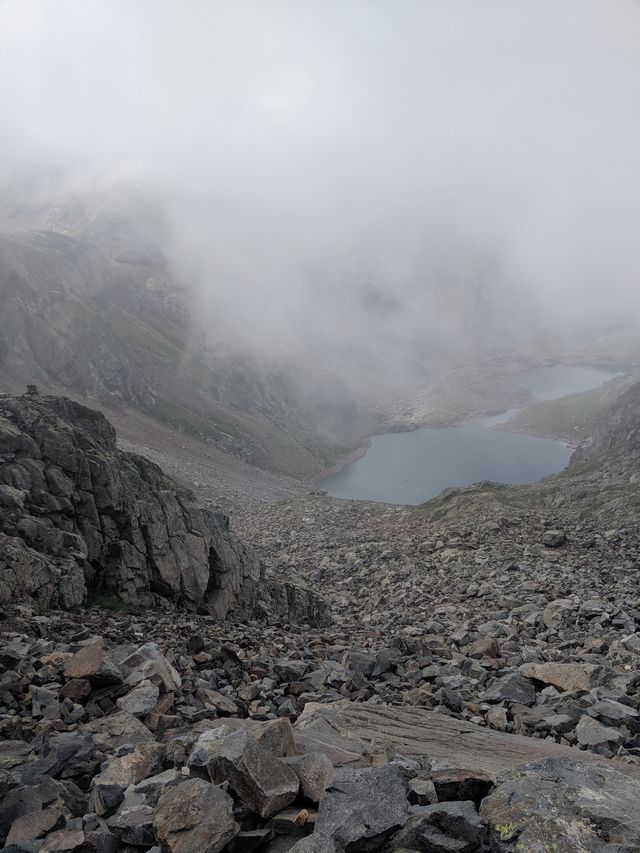 After that, we were on the hardest pass of the trip (so far!). It had a very narrow (and hard to find) entrance into a ravine to climb and then descend. Crash got some pictures of me; I'll update this with one when I get it.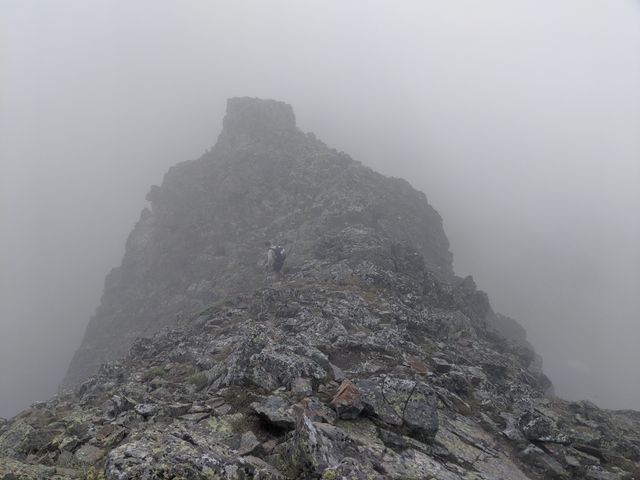 After that, we had a grueling 1000-meter descent, followed by -- you guessed it! -- a 1000-meter ascent over another pass. This one had a great trail up to it though, which let us just fly up like 90+%, until the final switchbacks.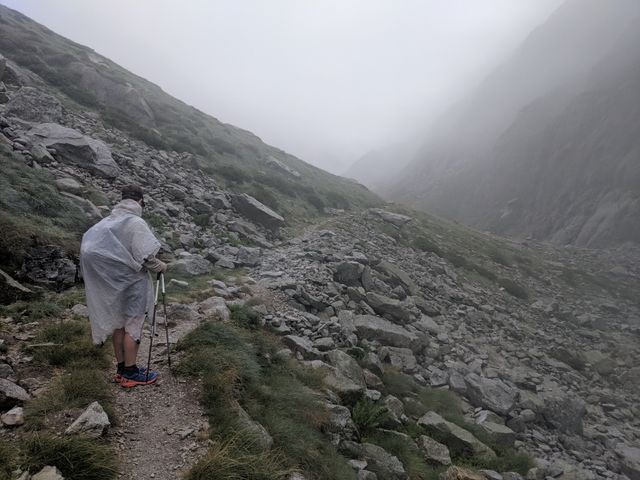 Then we had another 1000-meter descent down to a refuge, where we had some dinner (ours, not purchased) before continuing on another few kilometers to knock out some of tomorrow's hike.
I had my rain jacket on for the entire day -- and needed it for virtually the entire day. I need a good sunny afternoon to fully dry out all of my gear; I hope I get one soon.