Our first layover day! This wasn't exactly in the plan, but kind of. I had planned on reaching our exchange day on the day in question, but it would mean that we'd have to take two very short (~3 mile) river days. I had assumed that we would be able to combine those and buy ourselves a layover day, but I didn't know -- every group is different.
However, we did just that and bought ourselves an extra layover day -- and the weather was even cooperating!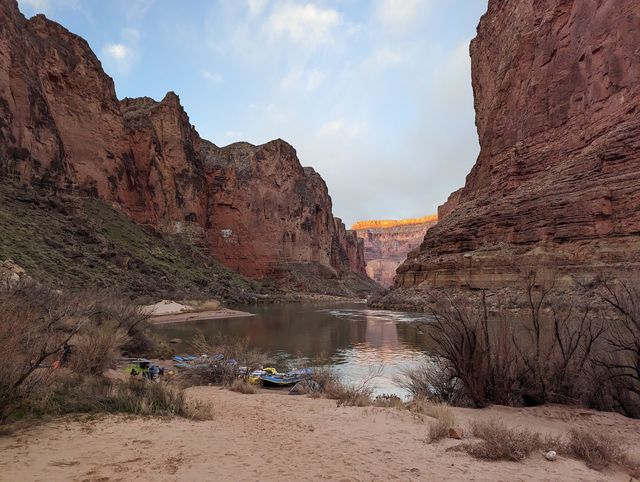 Nick & Joe L immediately set off for a hike to the rim (or attempt). This was, in fact, the same hike that we had attempted exactly five years ago. Good luck!
Iselin, Eivind, Jonathan, Parker, and I set off for a hike up to the plateau to wander around and go exploring. We found a cliff and got to wondering: can one throw a rock to the river?
We made sure that there were no hikers (or boaters!!) below us and got to chuckin'. We spent a solid 30 minutes there, trying different techniques and strategies and .. got nowhere close.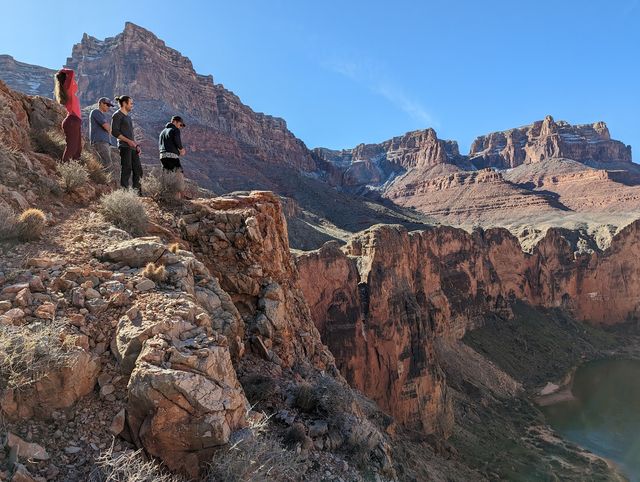 Then we kept on wandering and found a side canyon which had a fun water-carved slide down it. So we did the obvious thing: spent another 30 minutes rolling bigger and bigger rocks down it and listening to the awesome sounds they made when they hit the bottom.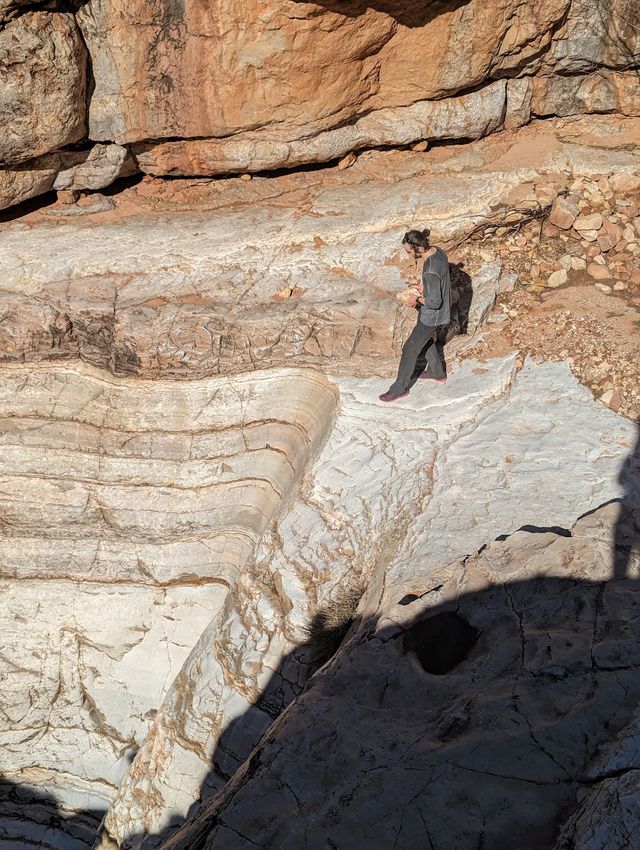 After a while, we kept on wandering around. We wound up chilling in the sun for a while until Lisa showed up. We then chit-chatted until we saw Nick & Joe heading back down, so we figured we'd wait for them.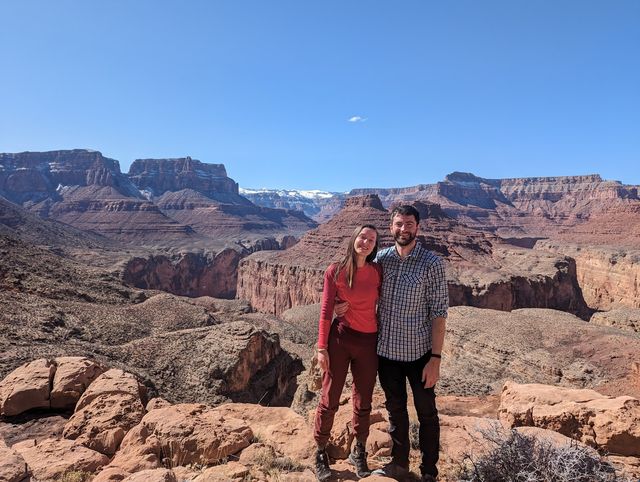 Once Nick & Joe showed up (they were successful!), we all headed back to camp for some late lunch & snacks.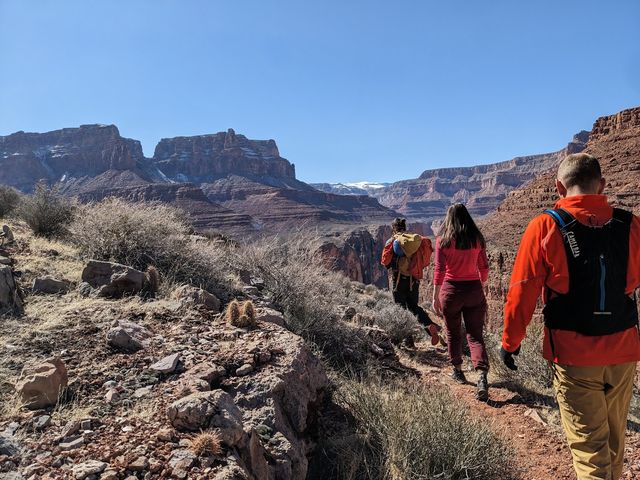 At camp, Nick and I were on dinner crew. We made a salmon & pilaf dish, which was wonderful. The vegetarian option had a bit of a snafu because the tempeh hadn't been packed in the cooler, so it wasn't trustworthy. However, we stole tofu from a later meal and sorted that out. We're hoping that the people hiking in can bring in a tofu resupply when they arrive.
Dealing with a layover that wasn't planned for was a little annoying - it added some complications because we swapped around some meals (layovers give you more cooking time), which then resulted in not exactly knowing where everything was.
In the future, I think I'll just assume that we can make the layover.
During the afternoon, that group that we passed yesterday passed us. However, they'd camped only a few miles upstream, and they passed our camp at 2pm. This implies that they are slow at getting off the beach - I don't think we'll be in much contention for camps. However, they're taking out the day before us, so we'll definitely be seeing them again.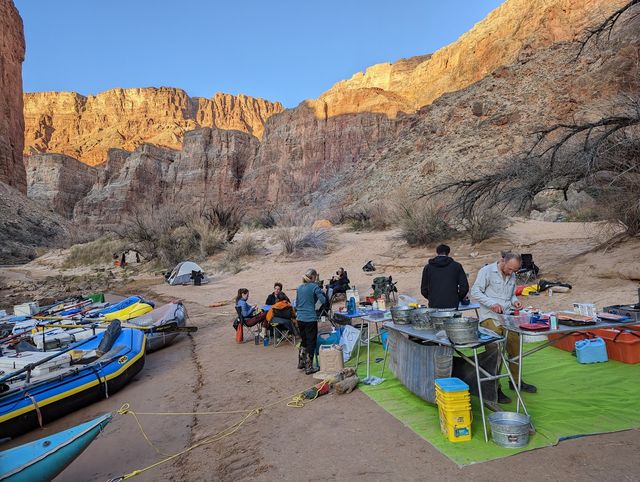 After dinner, it was another campfire, meeting, and clear-skies night.