In the morning, we got up and wasted very little time hitting the river. We could've delayed a bit and gone into Silver Grotto, but it was cold and we wanted to spend that time in the next (hopefully sunnier) camp.
So by 9:00, we were on the river.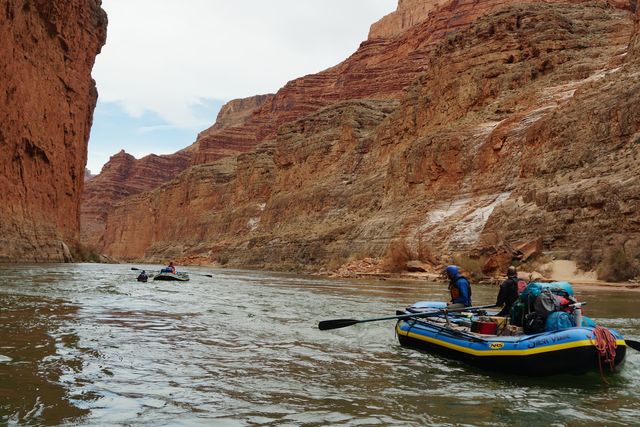 A little bit downriver, we stopped at Redwall Cavern - a monstrous cave carved out at a bend in the river. It's really neat, and impossible to capture in pictures. I tried, though.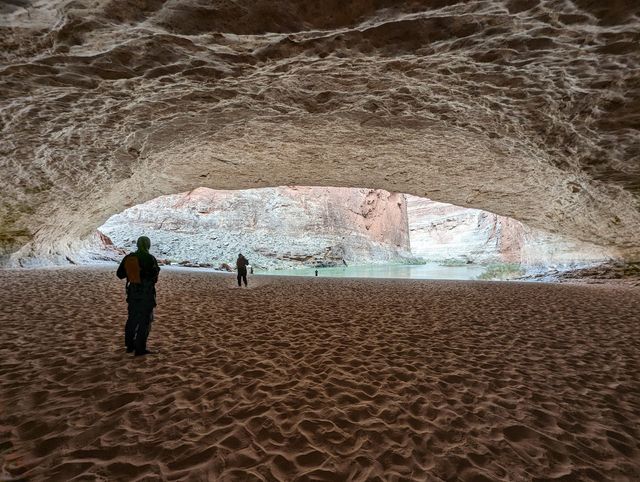 In the past, we've had a slightly different timing that meant that we'd have lunch here. However, it was only like 9:30, so we just walked around, took some pictures, and pushed on.
We also wanted to save time for a hike to a cluster of nautiloid fossils. These were pretty cool to see, but they didn't photograph well. It was also a bit of a sketchy hike/climb/scramble up, so I'm not sure that it was worth it in the end.
On the river, we passed another group who was packing up to leave camp. We might have some camp conflicts with them downriver; something to keep an eye on.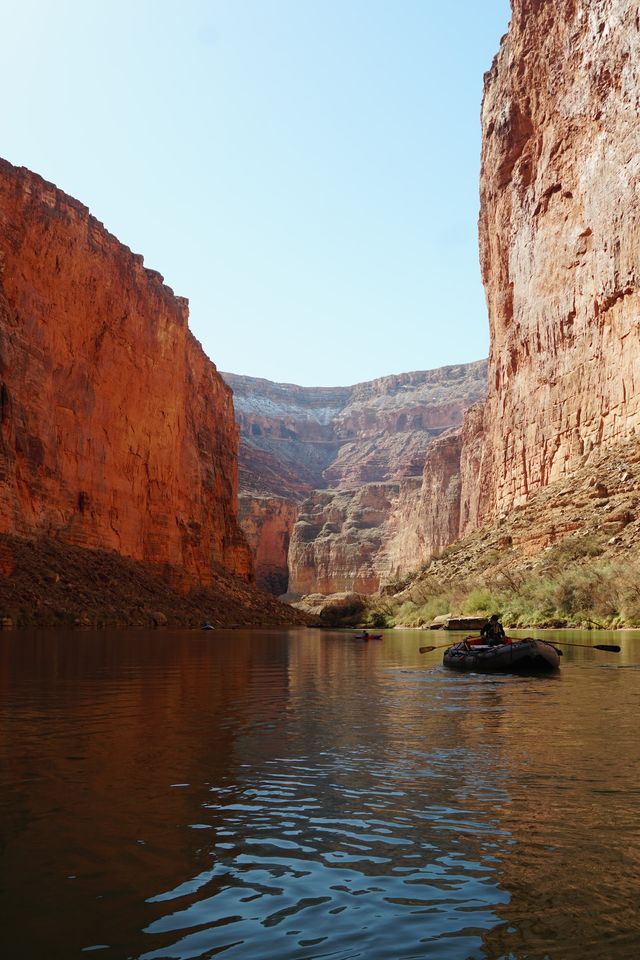 We reached camp, Eminence, around 2pm. There was full sunlight - and plenty of time left. This was great, as it meant that we had time to hang out our clothes to dry, take a bath (brrrrr!), bask in the sun, and generally enjoy the afternoon. Some people went for a hike, but I mainly hung around camp.
We set up the card table, played some rounds of hearts until dinner. Then we ate, had a campfire, and went to bed around boater midnight (~7:30)
Tomorrow's a layover day, so we don't need to worry about packing up in the morning!