On our way downriver this morning, we stopped by where the Patio is. At river level, you can't see the slot canyon that talked about in yesterday's post, but you can see stream turning into a giant waterfall.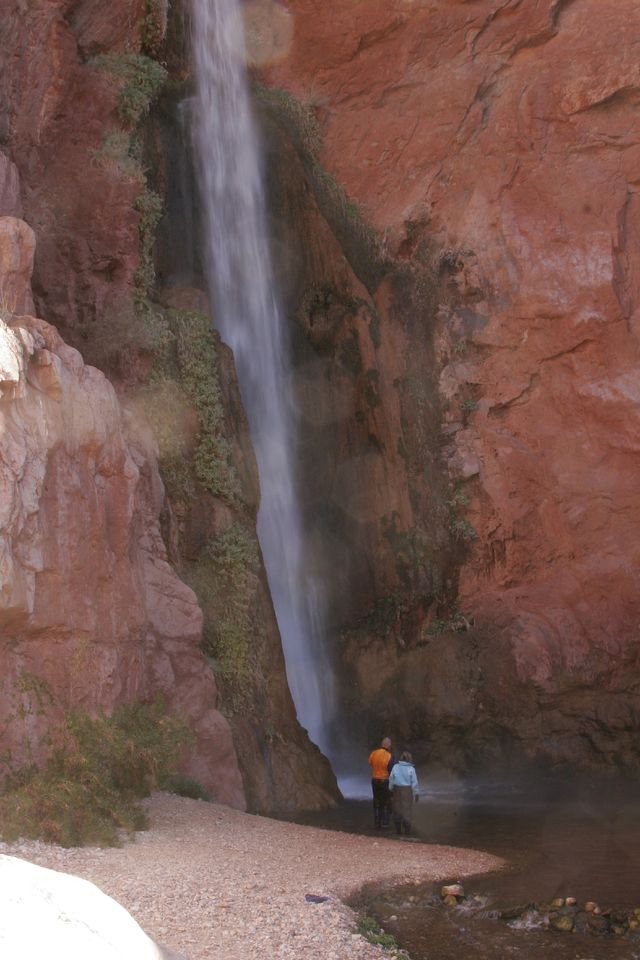 So naturally, let's go swimming. (I mean, hey we're wearing drysuits for a reason)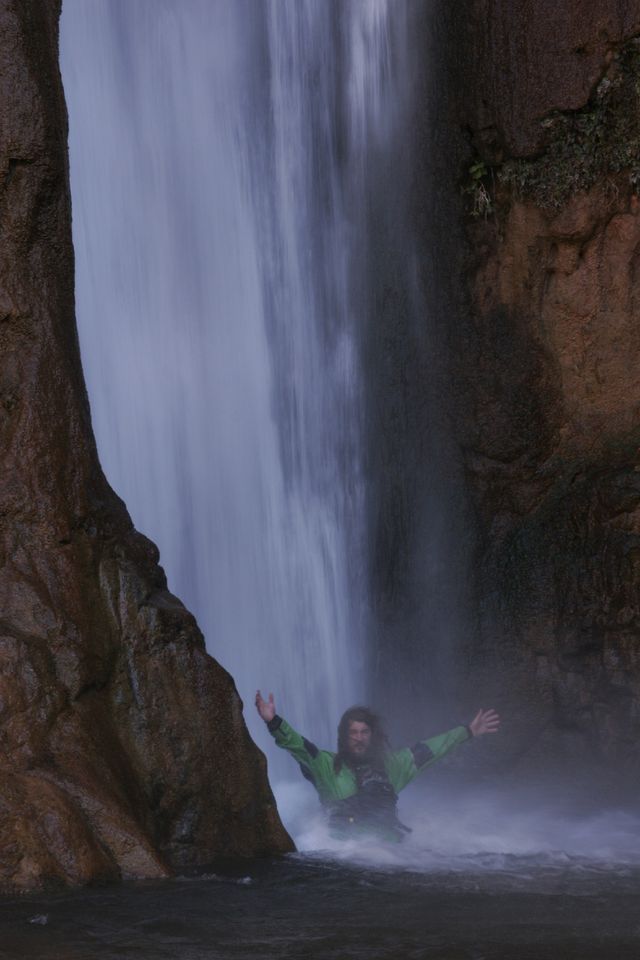 After that, we went downstream to another side canyon that I love: Matkat. It's just a limestone slot canyon that you have to work your way up and then opens into this big amphitheatre area. I don't know why, but I really like it.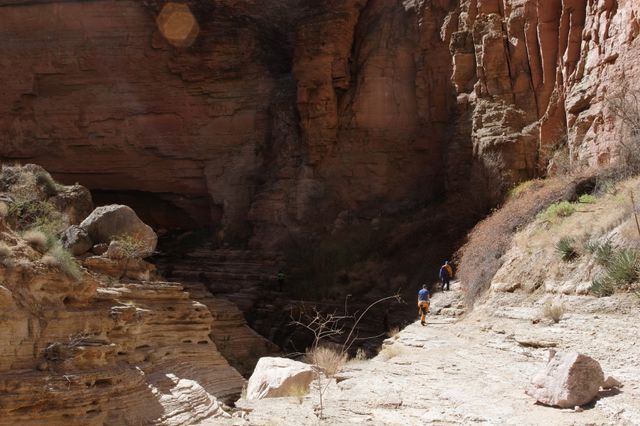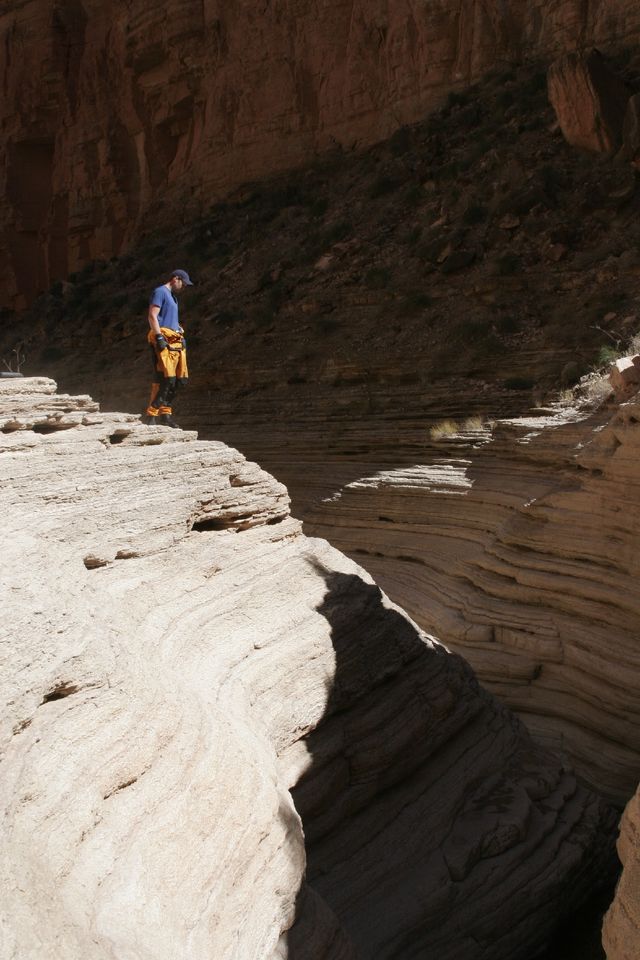 It's limestone, with flowing water, so it's pretty slippery and can be tricky to go back down. Everyone let me go first so I could get pictures of this -- thanks guys! :-)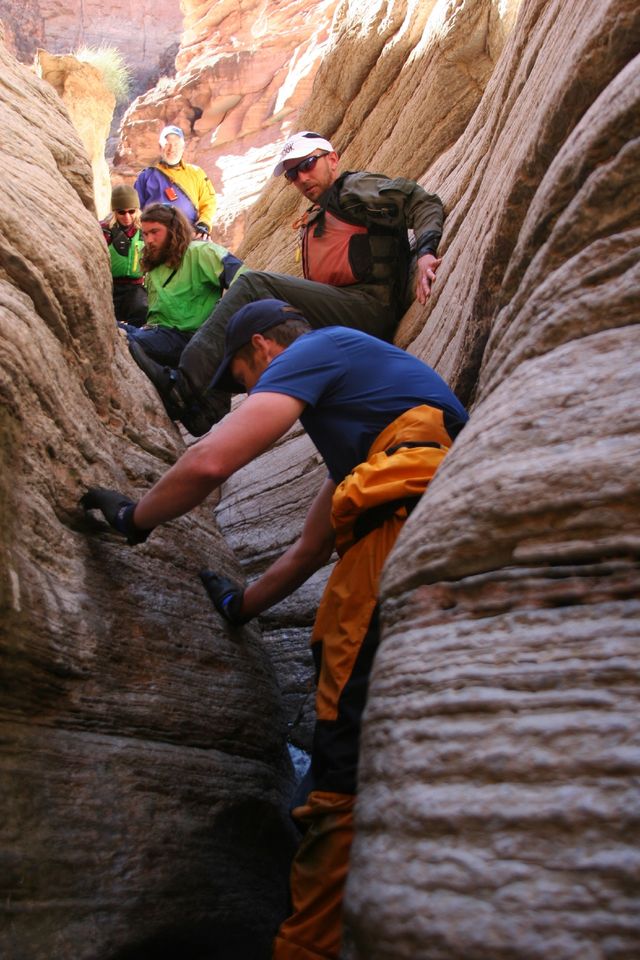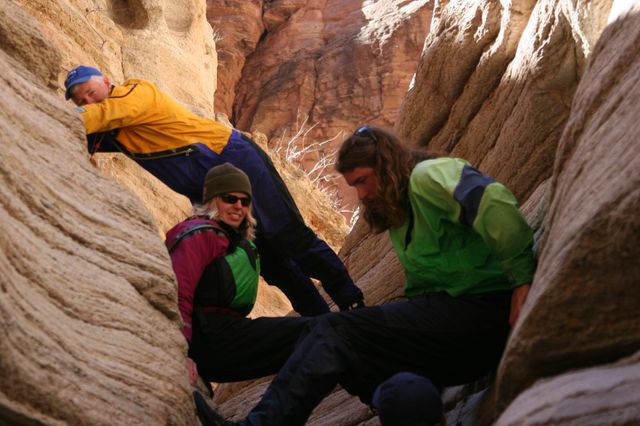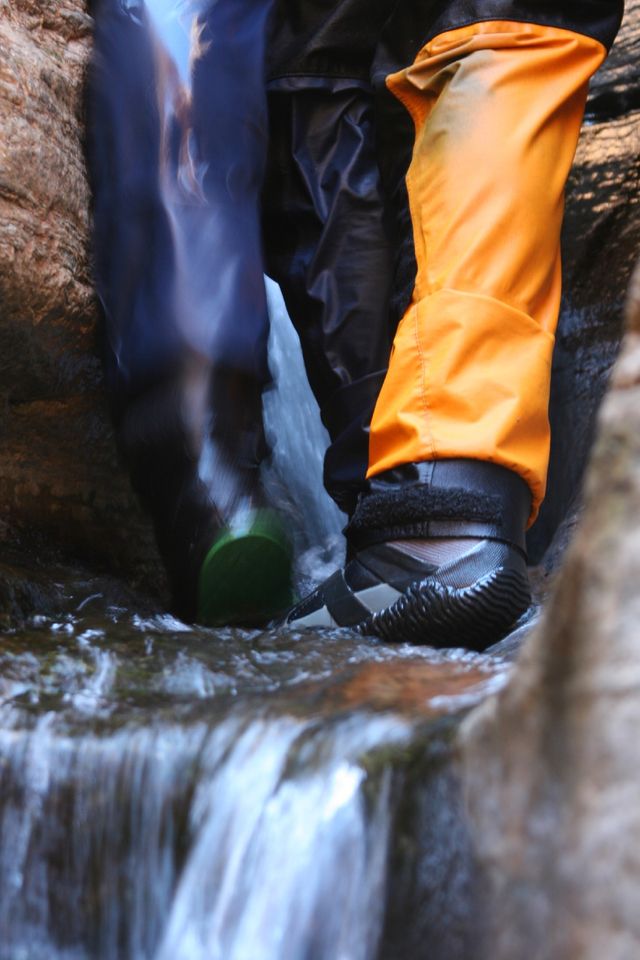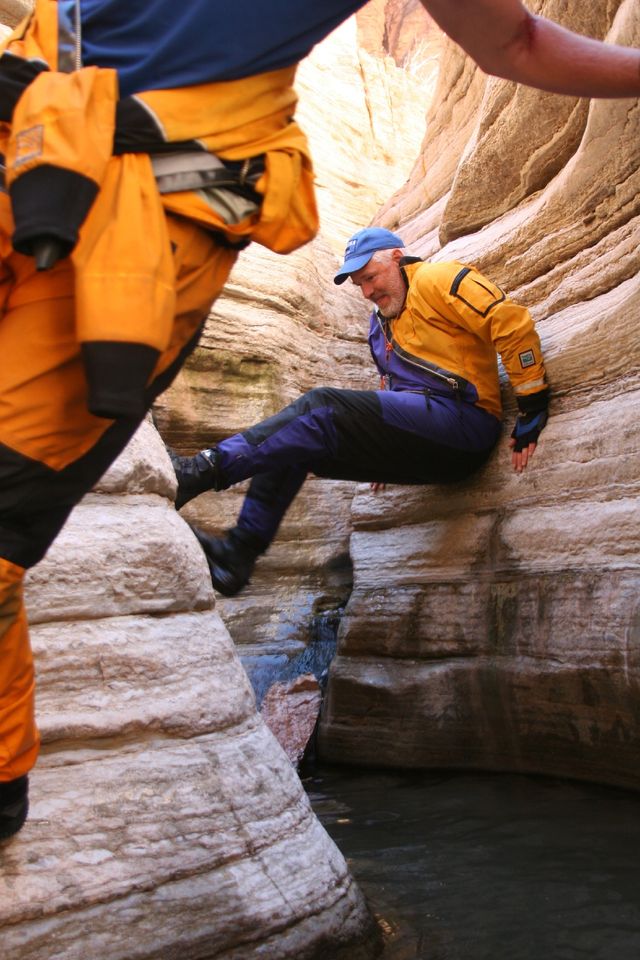 After that, we pushed on to our next major (scout-worthy) rapid: Upset Rapid.
Upset has a giant hole right in the middle, that you really should try to avoid (or at least hit it straight on). Last year, everyone tried to miss it and ran straight into the hole, except me. I found a cheat line that let me stay far right of it and had a totally dry line.
This year, Nick & JB also ran this line, much to Nick's delight. (You can see it in the picture below)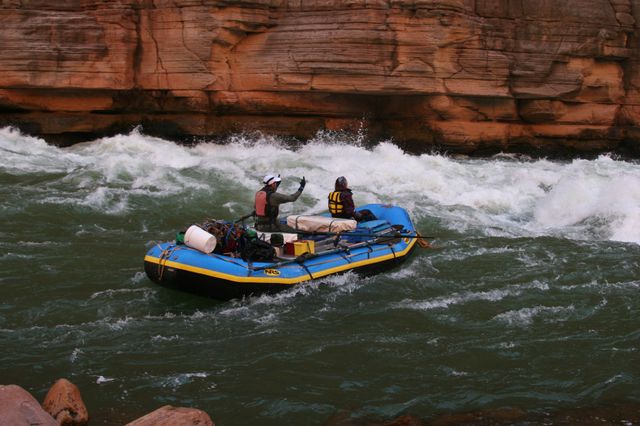 Jess wanted to row Upset, so I let her. We didn't quite have the momentum we needed to avoid the hole, so we wound up plowing into it. She got us teed up before we entered, so it wasn't a big deal, but it shows that while other people make it look easy, it definitely isn't.
After that, we got to camp and, naturally, played some Hearts.