After the delightful evening last night, I let myself sleep in as late as I wanted -- I didn't get up until 6:30!
Once some other people were awake and we were fed, Nick, Amanda, JB, and I hiked up to "the rim". Now, it's technically the rim because there's a road there and a sign claiming that it's the rim, but it's only 1000 feet above the river. I guess it's more of an indication that the Canyon is fading away than anything. Boo.
On the way up, we passed some neat columnar basalt formations from when the Canyon was filled with lava here, damming the river for 20,000 years.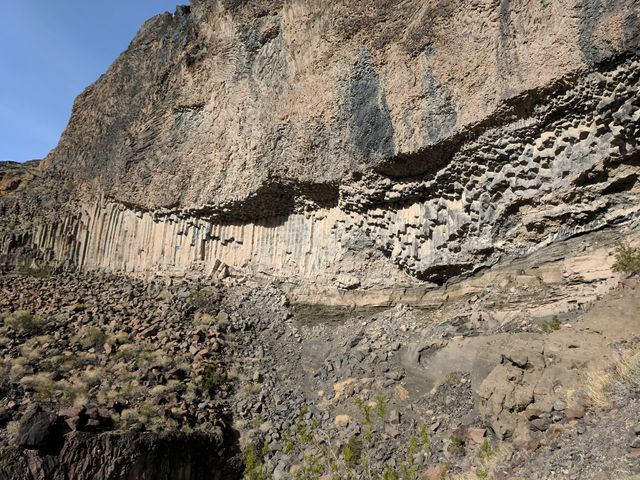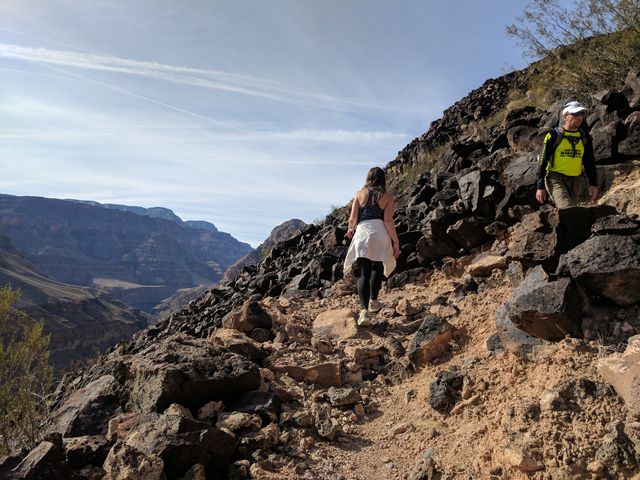 Once we got to the top, it was just as disappointing as our last rim hike: there was just a road and a parking area -- with trash everywhere. It's amazing that we floated for some 200 miles and you don't see trash anywhere, but as soon as you get to a spot that's easily-accessible, you find broken bottles, bottle caps, chip bags, candy bar wrappers, cigarette butts, and all kinds of crap.
Sigh.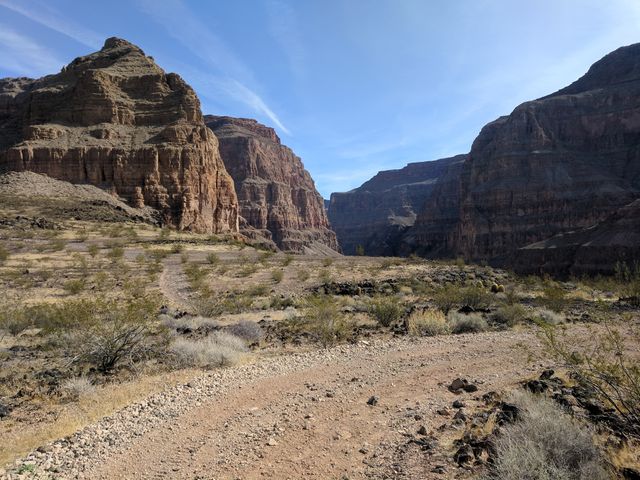 After hanging out up there for a while, we headed back to camp for our afternoon rituals -- including river-showers! It feels good to be somewhat clean, especially when there's tons of sun to warm and dry you.