Today we got to see two of my favorite places on the river: Elves Chasm and Blacktail Canyon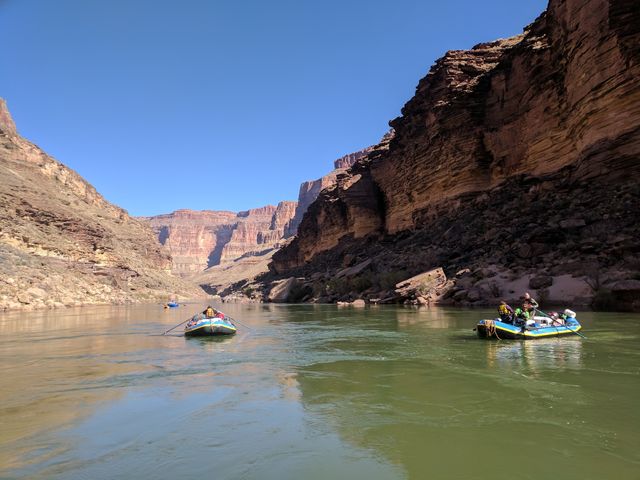 The stop at Blacktail was brief, but that's okay. It's just such a striking canyon to walk through -- the light is so pretty and the acoustics are all over the place. It's also home to the Great Unconformity, which is where there's a 1.4-billion year unconformity in the rocks.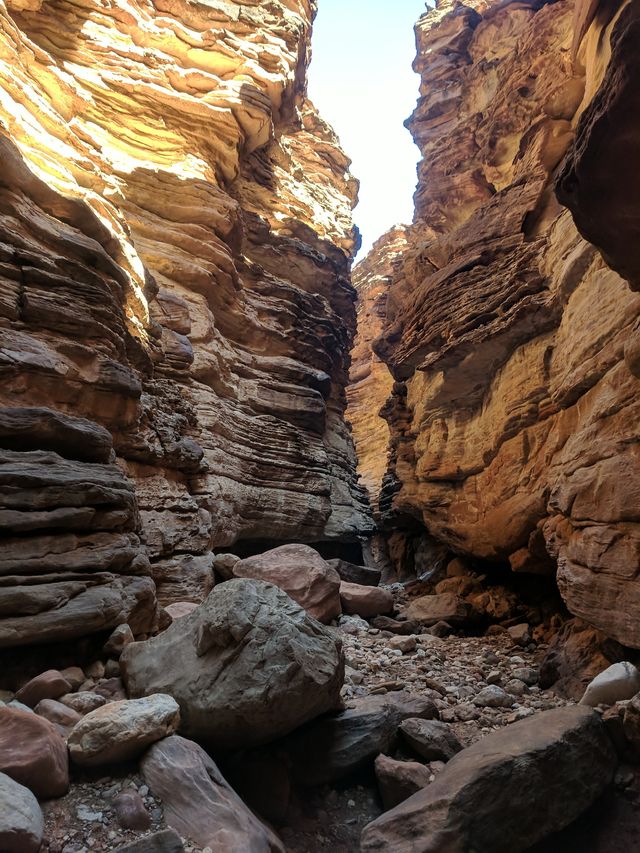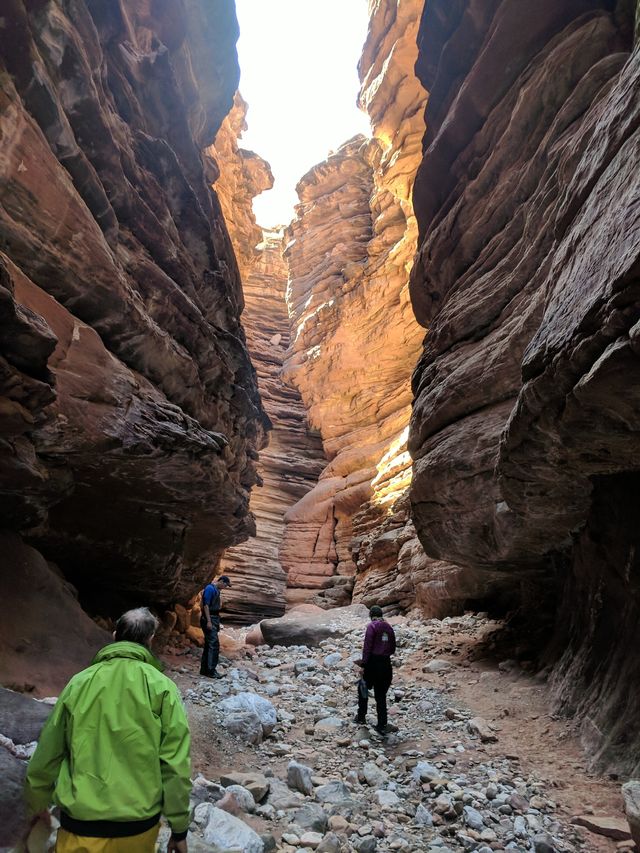 We also stopped at Elves Chasm, which is a beautiful little oasis back in a side canyon. There's a waterfall pouring into a crystal clear pool of water, and you can scramble up the back of the waterfall and jump in, which I did.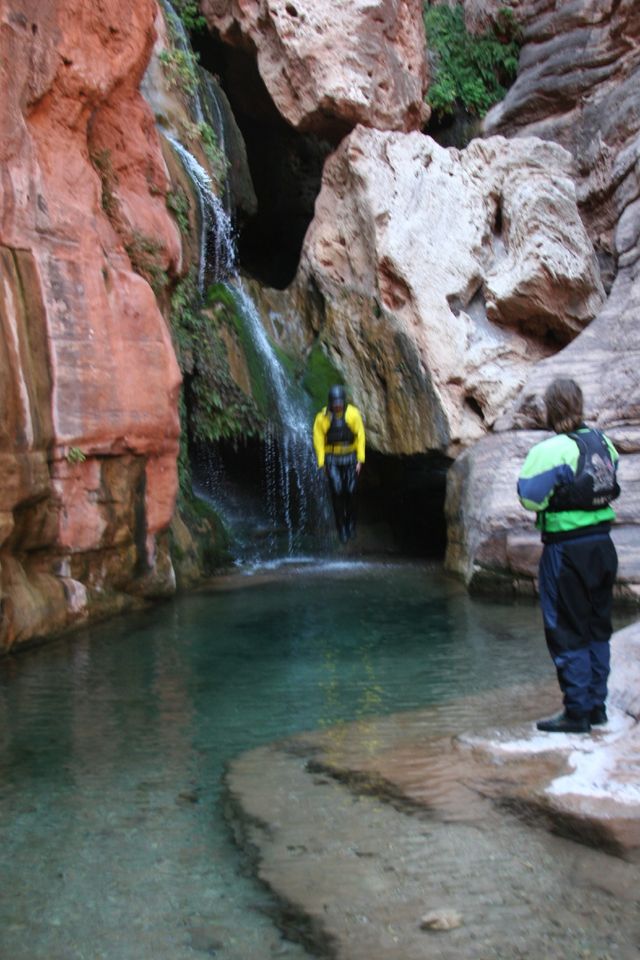 After that, we pushed on to camp, where we just generally hung out.